LED Cutting Machine for Separating PCB Circuit Boards
In Huawei's sales of approximately 10 trillion yen in 2017, overseas sales outside China accounted for half. In Japan, the presence of base stations for communication companies, communication devices for enterprises, and smartphones for individuals is increasing.
According to statistics from the Japanese survey company MCA, Huawei's domestic share of communication base stations reached 13% in 2017. With a low price of 4 to 50% lower than that of Japanese companies, it is approaching NEC and Fujitsu with approximately 18%. Huawei's net profit is 17 times that of NEC, and R&D expenses are 13 times. In addition to the price, it also upgrades its technical strength in the cutting-edge field.
In Japan, the Central Government Office will also consider the development of the procurement policy of Chinese companies in 2019. The development of the new generation communication standard "5G", which started testing services in 2019, will become the focus of the future. Australia and New Zealand have banned Huawei from entering the 5G project.
Among the top three mobile operators in Japan, only Softbank has adopted Huawei's base stations. Softbank employees were wary, saying that "if the government imposes restrictions, the introduction of 5G may be delayed." NTTDoCoMo also cooperated with Huawei in the 5G verification test. Each communication carrier will select the base station manufacturing company used by 5G in the future, but in Japan, if the trend of excluding Chinese companies is expanded, the plan will be confusing.
On the other hand, Huawei has purchased a large number of parts from Japanese companies. Huawei's purchases in Japan in 2017 reached approximately 490 billion yen, an increase of 30% over 2016. A plan was proposed to some suppliers to double their daily purchases by 2020. If the trend of not adopting Huawei products worldwide is expanded, Japanese companies will also be affected.
Sony and TDK supply smart phone parts. Murata's president, Murata's president, who supplies smartphones and base station components, said that "it is considered to be excluded from government-related equipment", and on this basis, "the effectiveness of sanctions imposed by the United States and other countries is still unclear" , showing a gesture of close attention.
SMTfly is a leader in PCB Separator,Hot Bar Soldering Machine & other SMT Equipments, it provides high-end PCB manufacturing machines for industrial factories in this word.
SMTfly was found in September of 2004, it is a professional technology equipment manufacturer with R&D , production , sales and service in one line.
SMTfly head office is located at Ganghuaxing industrial park , Fuyong Town, Shenzhen.
Adhere to the "customer as the center" , meet the needs of the electronic industry customers by technological innovation & management optimization.
SMTfly help you soar!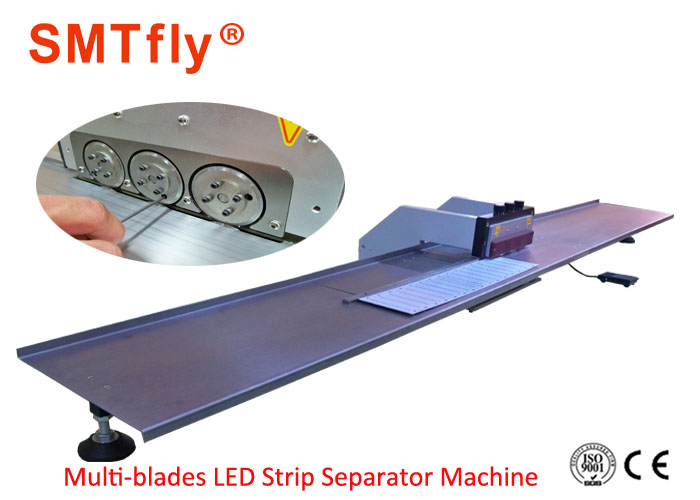 If you need the machine,please contact us:
WhatsApp/Wechat: +86 136 8490 4990
www.pcb-depanelizer.com
www.laserpcbdepanelingmachine.com
SMTfly Electronic Equipment Manufactory Ltd